Experience culture without borders
Joko's World is an internationally recognised, multiple award winning set of educational gaming apps.Children explore our fascinating planet, test their knowledge and gain new skills – all through the engaging medium of interactive games for devices. Learn geography, music, culture and history by flying around festivals, solving spinning-globe puzzles, playing your device like a flute or tambourine,and stories that feature inbuilt games targeted at literacy and numeracy as well as intercultural competencies. Perfect to open up discussion on a number of themes.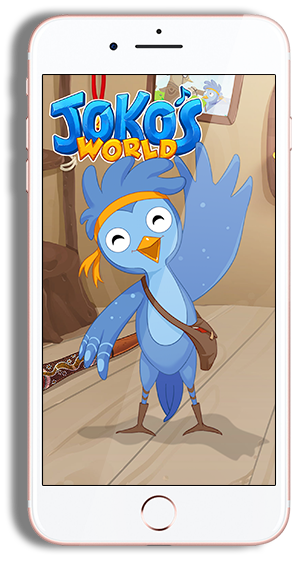 Joko's World offers a broad variety of educational resources in multiple interactive forms.Exciting mobile games such as Pocket Planet and World of Instruments are exciting geography and instrument simulators that provide opportunities for deep cultural learning with each step. Or explore a more narrative-based learning through the interactive stories of Travels With Joko. Finally, each of these are complemented by learning resources in the form of various class activities and exercises.
Geography, Music, Humanities and Social Sciences, Literacy